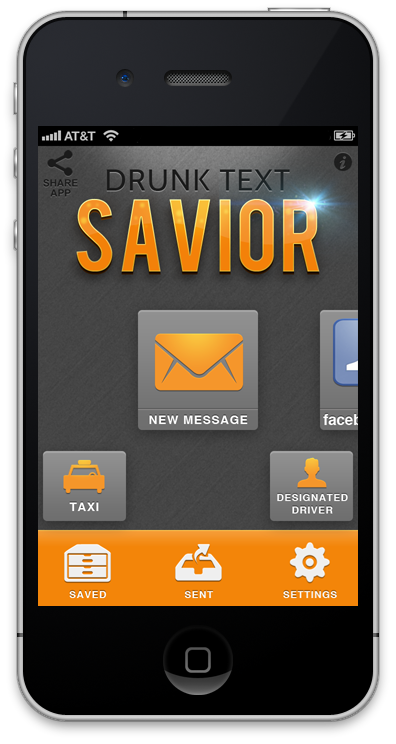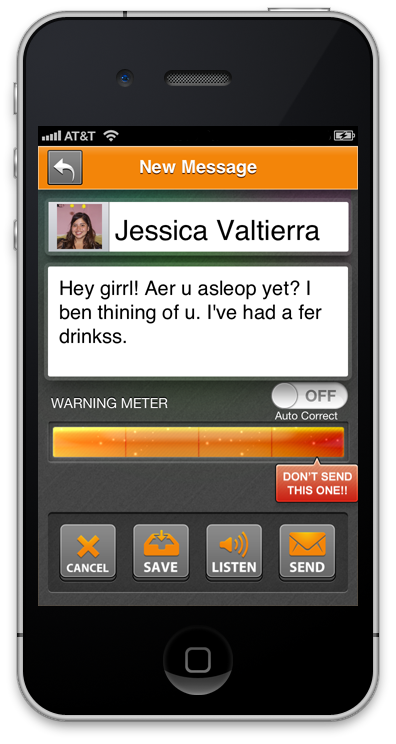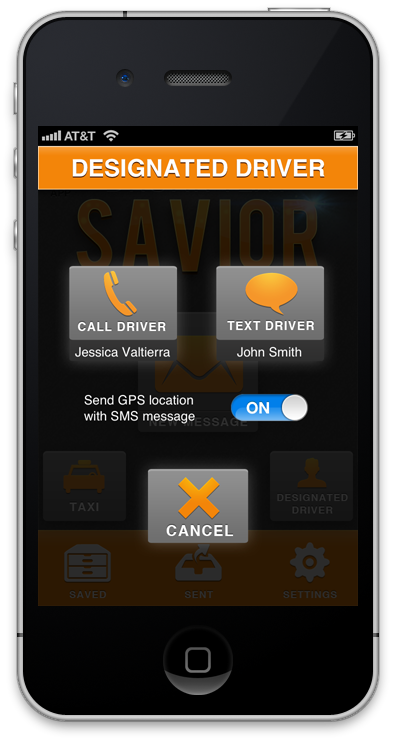 Tired of getting yourself into trouble from your drunk texts after a crazy night out? Let the Drunk Text Savior help.Avoid embarrassing situations that your crazy nightlife text messages seem to get you in by letting the Drunk Text Savior App help you analyze whether your message is suitable to be sent or not.
Here are the ways this app can help you avoid sending a bad drunk text message:
Features:
– Photo of Recipient: See the contact photo so you know exactly who you are texting. Avoid sending the wrong message to the wrong person and ending up in the dog house.
– Large Text: The font size of your text message is much larger, so you can avoid squinting to make sure you typed your message correctly.
– Warning Meter: The warning meter will let you know when your message starts to take a turn for the worst. The meter keeps an eye out for misspelled words and curse words. We'll let you know when your anger is getting the best of you.
– Audio Playback: Avoid being a laughing stock on DamnYouAutoCorrect.com by listening to your message before you send it. That will help you avoid any embarrassing autocorrected words.
– Saved Messages: Sometimes it's best to type out a message, and save it for a later time when you can think a little clearer and there is less alcohol in your body. Save your messages and come back to them later.
– Sent Messages: This can be a lifesaver. See what damage was done the night before by going back and browsing through your sent messages.
After your message is typed and you're sure you want to send it, Drunk Text Savior will bring up the *text message with the recipient and message pre-filled for you to hit "Send".
Drunk Text Savior is NOT a messaging app, it is a "pass through" app that will analyze your message before it adds it to the devices native Messaging App.